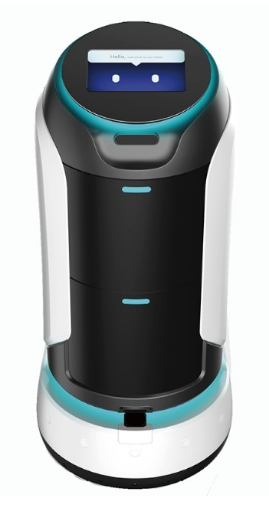 Introduction:
Smart Delivery Service Robot.

Support single multi-target delivery, elevator linkage, call system access, secure identity authentication, smart inquiry and other functions to provide industry customers with efficient and high-quality delivery services.

Features:
- With elevator control capability, it can realize the delivery service of cross-layer items, takeaway, and express.
- The administrator's face authentication method is adopted to ensure the safe and orderly delivery.
- Accurate capture of image and voice behavior data, in-depth analysis of multiple information such as visitors, interaction, guidance, and advertising.
- The system supports the construction of path planning diagrams, with a single floor area of up to 10,000 square meters.
- Double warehousing automatic warehouse door, total load up to 10KG.
- Automatic radar obstacle avoidance sensing system to minimize blind spots.