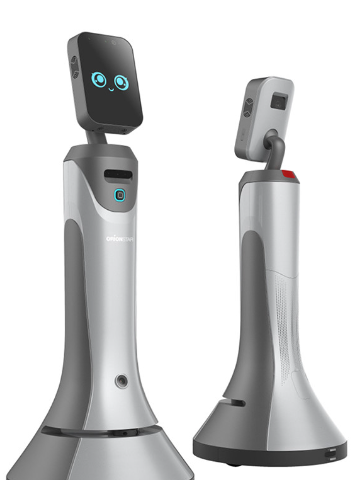 Introduction:
The world's first five-star AI smart service robot.

Can navigate, provide shopping guidance, answer inquiries, be controlled remotely and self-charge. The Robot OS system allows the robot to be customized based on various needs.

Actively solicit long-distance, attract people, support customized and diversified advertising content, attract eye-catching artifacts, and be a good helper for publicity and promotion.

Features:
- Reception of visitors, active greeting business processing.
- Smart Leadership.
- Active barrier avoidance, face/focus follow.
- Answers to consult, proactive explanation.
- Remote control, video call support.
- Self-charging, long-lasting battery life.