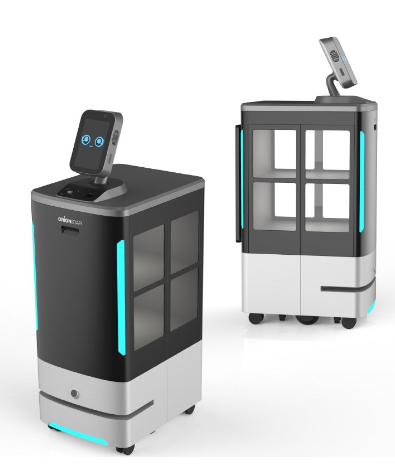 Introduction:
The world's first five-star AI smart interactive Delivery Robot.

Realize the functions of goods delivery, advertising promotion, remote control and autonomous charging.

Equipped with MeUI system, it can be customized according to the needs. It can be applied in many scenarios such as KTV, office buildings, restaurants, medical places, hotels, etc.

Features:
- Large volume, large load (about 30KG), and cargo space can be customized.
- Customized face photo library to easily realize functions such as face cargo extraction.
- The big data background records in detail, provides service data for merchants, and optimizes operating costs.
- Support custom configuration function interface, a good helper for publicity and promotion.
- The product appearance and product functions can be customized to meet various user needs.